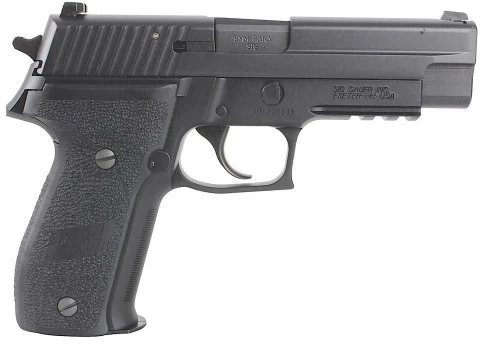 Featured Deal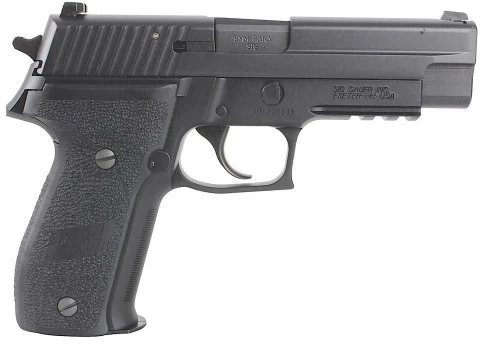 Product Description
The SIG SAUER P226 is the pistol that set the standard by which all other combat handguns are measured. Designed as SIGs entrant in the military trials to replace the 1911, today the P226 is in use by the U.S. Navy SEALs, … read more Federal agents, and numerous law enforcement agencies including the Texas Rangers, Ohio State Highway Patrol and the Michigan State Police to name a few. The exceptional ergonomics and balance make this full-size pistol easy to handle.   Trigger Pull DA 10.0 lbs   Trigger Pull SA 4.4 lbs   Sights SIGLITE Night Sights   Grips One-piece ergo grip   Frame Finish Black Hard Anodized   Slide Finish Nitron   Accessory Rail Yes
Specifications
| | |
| --- | --- |
| Brand | SIG Sauer |
| Category | Handguns |
| Action | Single/Double |
| Caliber | 9x19mm Parabellum |
| Capacity | 15+1 |
| Finish | Black |
| Sights | Night Sights |
| Barrel Length | 4.4" |
| Gun Type | Semi-Automatic Pistol |
| Grip | Black |
SIG Sauer P226 Listings
SIG Sauer P226 Comparisons
SIG Sauer P226 Reviews Great Sig
Have owned my Sig 226 for about 18 months. Never a blip. Got mine in .40 S&W. Terrific trigger. Easy shooter and consistently accurate. Had heard so much about Sigs and read so much about them, finally had to get one. I am really glad I did. Also easy Colin Kelly
October 16, 2016
I have it, I Love It, No complaints at all. Sonny Gunz
August 9, 2016
The 226 is such a good looking pistol. I've always wanted one. My absolute favorite pistol of all time. Have two P226's, love them! Having my brand new MK25 on its way in! So excited!
SIG Sauer P226 Variations
SIG Sauer P226 Questions and Answers
Asked by
geoz48
5 years ago
What does the 'E" and the "R" and the "BSS" mean?
The E26R designates "One piece Ergo Grips". Notice these one piece grips have no screws. The none ER models have the obvious 2 piece grips with screws. BSS is Black Stainless with SigLite Night Sights.
SIG Sauer P226 Price History