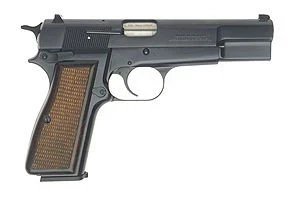 Browning Hi-Power
Brand New
About Browning Hi-Power
The 9mm Hi-Power pistol was introduced to the U.S. market in 1954. Serial numbers from 1954 through 1957 are estimates only. From 1958 on, better records were kept and the serial numbers are more accurate. The 40 S&W caliber was introduced in 1994This pistol is still in production today.
Browning Hi-Power For Sale
Browning Hi-Power Listings
Browning Hi-Power Comparisons
Browning Hi-Power Reviews old shooter
June 24, 2015
old shooter on
the fit and quality of the gun is out standing. very nice trigger.
Browning Hi-Power Variations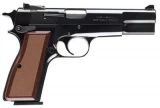 Compare 1 deals from $631.20
Browning Hi-Power Questions and Answers
Browning Hi-Power Price History