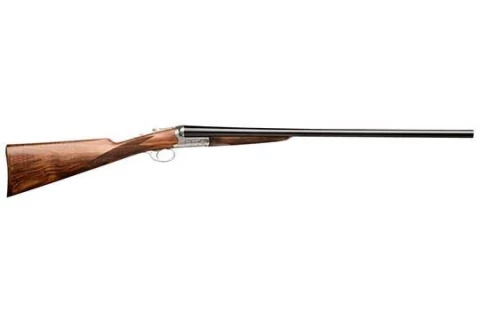 Beretta 486 Parallelo
Brand New
About Beretta 486 Parallelo
The Beretta 486 Parallelo can be used for many many purposes. From shooting skeet with your friends, to hunting upland game and birds, the Beretta 486 Parallelo are great ShotGuns to have. With the 486 Parallelo, Beretta has reintroduced the side by side shotgun in their lineup. But rather than giving an older model a face-lift, we have redesigned the action, springs and trigger-group--as well as the outward appearance of the shotgun.
Beretta 486 Parallelo For Sale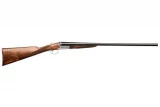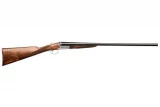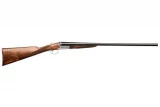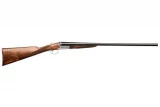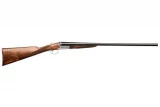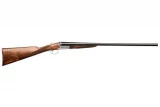 Beretta 486 Parallelo Comparisons
Beretta 486 Parallelo Reviews The Gun Shop
January 2, 2019
Beretta 486 Parallelo Pistol Grip
Beretta 486 Parallelo is very nice gun the pistol grip is quite long, it has a single trigger and selector. It has a automatic safety and all the engraving pattern is absolutely fantastic and the bead is tiny and it's very portable. All in all this gun is all4hunters English
January 2, 2019
Beretta 486 Parallelo shotgun hunting
Beretta 486 Parallelo side by side it's a box lock system side by side in 12 gauge presenting a 3 block structure that means that we don't have the mono block the two tubes. The trigger is also substantially a new one it's presenting shape mainspring that Beretta 486 Parallelo SXS Side-by-Side Shotgun
The The side by side is back. Surprisingly light and easy handling, the 486 Parallelo brings together the classic elegance of a round body receiver and innovative technology for a more reliable, safer, and accurate shotgun. Beautifully designed with flora Fabbrica d'Armi Pietro Beretta S.p.A.
January 2, 2019
Beretta 486 Parallelo
This is a shotgun designed to be as classic as possible to the outside, while incorporating materials and engineering features that make it orders of magnitude more durable than anything made 100 years ago. A true statement of classic taste, the 486 Paral Anonymous
November 21, 2017
I purchased one of the first in inventory at Cole's. I had to shorten the stock, as all new shotguns are too long for me. However, drop at comb and heel were perfect, with about a 1/8" cast off. The chokes were flush fit, and measured uniform and round. T Impeccable Balance, Handling, comes up to the shoulder naturally and instinctively.
Beretta 486 Parallelo Variations
Beretta 486 Parallelo Questions and Answers
Beretta 486 Parallelo Price History