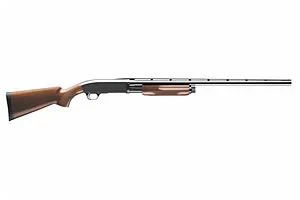 About Browning BPS
We are pleased to offer this preowned Browning BPS 10 GA with fresh bronze cerakote and dipped synthetic furniture. It also includes an extended xtra-full turkey choke. We will include everything pictured in the auction. If it's not pictured it's not included or available.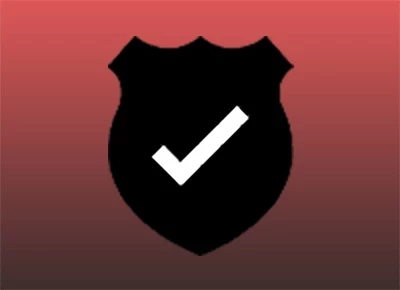 Detailed Review
The Browning BPS (Browning Pump Shotgun) is a pump-action shotgun designed and manufactured by Browning Arms Company. It was first introduced in 1977 and has since become one of the most popular pump-action shotguns on the market. The BPS features a bottom-loading and ejecting design, which allows for faster ejection and greater reliability. This design also means that the gun can be easily and quickly reloaded with one hand. The BPS is available in a variety of gauges, including 12 gauge, 16 gauge, 20 gauge, and 28 gauge. It also comes in different barrel lengths and finishes, allowing owners to customize their shotgun to suit their individual needs and preferences. One of the standout features of the BPS is its ambidextrous design. The gun has a tang-mounted safety that can be easily reached by left- and right-handed shooters. Additionally, the slide release button is located on the left side of the gun, ensuring that both left- and right-handed shooters can easily and quickly release the slide. The BPS also boasts a solid steel receiver that is designed to withstand even the heaviest loads. The gun's heavy-duty pump slide is also built to last and has been tested to ensure that it can cycle smoothly and reliably. Overall, the Browning BPS is a reliable, durable, and versatile shotgun that is suitable for a wide range of applications, including hunting, sporting, and self-defense. Its ambidextrous design, along with its reliable performance, make it a top choice for many gun enthusiasts and hunters.
Browning BPS Reviews NRA Staff
January 9, 2019
Browning BPS
The BPS is a bottom ejecting gun. Conventional features include double action bars, a slide release at the left rear of the trigger guard and a sliding safety at the top rear of the receiver. Unlike the Remington Model 17 and the Ithaca Model 37, which we Davidsons GalleryofGuns
January 9, 2019
Gallery of Guns TV - Browning Cynergy RealTree Max-5 Shotgun
The Browning BPS 12 have low profile receiver that lower the sighting plane to place it more in line with your hands. The secret to the trim is the mono lock hinge. In most conventional shotguns the mono block sits on top of the hinge. The mono lock desig TopGunReview
January 9, 2019
Browning BPS Review
the Browning BPS to be just as reliable and accurate as the Remington Wingmaster by comparison, the only items we found lacking was the added weight of this shotgun and a slightly less durable feel in the synthetic stocks as opposed to the available walnu NRA Staff
January 9, 2019
Browning BPS
Engaging the magazine cutoff makes the cartridge carrier inoperative. This eases loading and unloading when trapshooting. It is unnecessary to turn the gun upside down to load. Simply hold the shell with the thumb against its base and push it into the cha Randy Wakeman
January 9, 2019
Browning BPS 16 Gauge Pump-action Shotgun
The BPS is very well-balanced. Lacking the improperly profiled barrels found on most 16 gauge guns and not cursed with a hollow Tupperware stock, this substantial pumper swings smoothly without the opossum on a rake balance that plagues so many "el cheapo Browning BPS Recoil
It seems to be that this guns recoil level is higher than any other pump gun. Even guns that are lighter,seem to have less than this nasty gun! Can no longer enjoy target shooting with this beast. AllAmerican1776
August 10, 2018
YEAH, love me some Browning My brother uses those brenneke KO slugs deer hunting. Smooth barrel, every deer has gone down instantly or within 15 yards. He made a coyote cartwheel with one as well. Very nice shotgun for the money. Have enjoyed shooting it. Kanlayanee
November 28, 2015
that clearly there are quneitoss like the 1 you carry up where an important factor shall be working in sincere superior faith. I don?t know if greatest practices have emerged round items like that, but I am sure that your job is clearly identified as a fa Brandon T
January 15, 2015
Great Gun! 28 ga is now my favorite small game gauge, patterns well, great distance, light weight. and you don't blow the hell out of the game.
Browning BPS Questions and Answers
Browning BPS Price History