Remington 1100 Sporting
Brand New
About Remington 1100 Sporting
The Model 1100 Sporting 12 is a perfect choice for the competitive shooter who wants to perform well and look good while doing it. With its timeless good looks and superior performance, this light-recoiling sporting clays gun is sure to impress. The polished blue receiver and 28-inch light target contoured vent rib barrel with twin bead target sights give it a sleek and stylish appearance that is sure to turn heads on the range. In addition to its attractive appearance, the Model 1100 Sporting 12 is also built for superior performance. Its gas-operated action provides exceptional accuracy and reduced recoil, allowing you to shoot with confidence and ease. And with a capacity of 4+1 rounds, you'll have plenty of firepower to tackle any target. The gun's durable and reliable construction ensures that it will stand up to even the most challenging shooting conditions, while its comfortable grip and lightweight design make it easy to handle and carry. Whether you're a serious competitor or just looking for a top-quality sporting clays gun, the Model 1100 Sporting 12 is the perfect choice.
Remington 1100 Sporting For Sale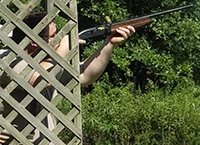 Accuracy
highly accurate and reliable shotgun that is perfect for competitive shooters looking for both performance and style. With its polished blue receiver and 28-inch light target contoured vent rib barrel featuring twin bead target sights, this shotgun provides timeless good looks that are sure to impress. The light-recoiling design of the 1100 Sporting 12 also ensures that the shooter can maintain accuracy even during extended shooting sessions, making it a great choice for those who take their shooting seriously. Whether you're competing in a sporting clays event or simply honing your skills at the range, the Remington 1100 Sporting 12 is a shotgun that delivers on both form and function.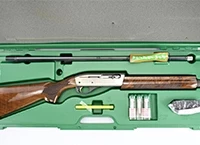 Reliability
The Remington 1100 Sporting is a reliable shotgun that is trusted by many competitive shooters. Its design incorporates many features that contribute to its reliability, such as the self-cleaning gas system and a durable aluminum alloy receiver. Additionally, the shotgun's gas operation reduces felt recoil, which can contribute to better accuracy and more consistent cycling of rounds. The 1100 Sporting's ability to cycle light loads also contributes to its reliability, allowing for smoother and more consistent operation. Overall, the Remington 1100 Sporting is a highly reliable shotgun that is designed to perform consistently and provide a smooth shooting experience for both competitive and recreational shooters.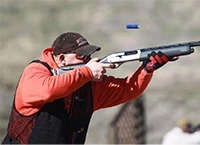 Recoil
Known for its light-recoiling nature, making it a popular choice for sporting clays and other competitive shooting events. With the gas-operated action system, the recoil is greatly reduced, providing a smoother shooting experience. This makes the gun easier to handle, which can lead to improved accuracy and better overall performance. Additionally, the 1100 Sporting comes with a recoil pad that further helps to absorb any remaining recoil, making it even more comfortable to shoot. Overall, the reduced recoil of the Remington 1100 Sporting makes it an excellent choice for those who are looking for a high-performance shotgun that is easy to handle and shoot.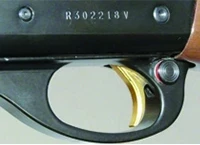 Trigger pull
Has a crisp and light trigger pull, which is ideal for sporting clays and other competitive shooting activities. The adjustable trigger allows for customization to the shooter's preference, and the resulting trigger pull is smooth and consistent, with a very short reset. This allows for quicker follow-up shots and more precise target acquisition, making the 1100 Sporting a reliable and effective option for competitive shooting. While the trigger pull can vary slightly from gun to gun, most shooters find the trigger pull on the 1100 Sporting to be one of its standout features, helping to deliver accurate and consistent performance.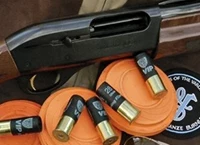 Capacity
Has a standard capacity of four rounds in the magazine tube, and one in the chamber. This is a common capacity for shotguns used in competitive shooting and hunting, where the focus is on making accurate shots with a few well-placed rounds rather than rapid-fire shooting. For those who require a higher capacity for tactical or home defense purposes, there are aftermarket magazine extensions available that can increase the capacity by two or three additional rounds. However, it's important to note that modifying a firearm with aftermarket parts can potentially affect its reliability and performance, so it's crucial to do so carefully and with proper knowledge and understanding.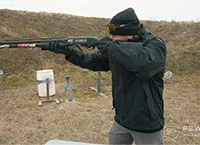 Sight
The shotgun comes with twin bead target sights, a feature that is particularly useful for those using it in a competitive setting. The bright, easy-to-see sight beads help to ensure quick target acquisition, allowing the shooter to focus on the shot itself rather than struggling to line up their aim. Additionally, the shotgun features a light target contoured vent rib barrel, which not only adds to the overall look of the shotgun, but also provides a smooth sighting plane for quick and easy target tracking. Overall, the sights on this shotgun are designed to help the shooter achieve the accuracy and precision they need to excel in sporting clays competitions.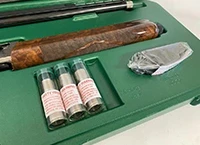 Maintenance
Requires regular maintenance to ensure its longevity and continued reliable performance. This includes cleaning the barrel and receiver after each use to prevent fouling and corrosion, as well as checking and lubricating all moving parts. The gas system, which is a key component of the gun's recoil reduction, should also be inspected and cleaned regularly to maintain its function. It's important to follow the manufacturer's recommended maintenance schedule and use only approved cleaning products to avoid damaging the gun. With proper care, the Remington 1100 Sporting can be a reliable and accurate shotgun for many years to come.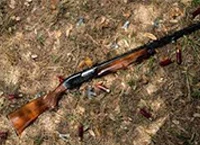 Durability
The durability of this sporting shotgun is top-notch, ensuring it can withstand the wear and tear of regular use in the field or at the range. The high-quality materials used in its construction and its expert craftsmanship make it a reliable and long-lasting shotgun. With proper maintenance and care, it can last for years to come and continue to provide consistent and accurate performance. Its durable design also makes it a great investment for those looking for a shotgun that can hold up over time and retain its value. Overall, this shotgun is a durable and dependable option for hunters, competitive shooters, and anyone in need of a high-quality and reliable firearm.
Remington 1100 Sporting Comparisons
Remington 1100 Sporting Reviews Very please with the price and the ease of ordering.Was shipped within 5 business days. Have not had a chance to use the gun but I am sure it will be just a reliable as the sporting 410 that I purchased last fall.rnHow could you go wrong buying a Remingto Great gun good transaction Mack Adams
December 3, 2010
I've owned several old and new 1100's and the old ones were the guns you wish you would have never gotten rid of. However, I've had two brand new 1100's break within the first 20 shots for each one while using light target loads. When sent back to the fac randy beard
August 6, 2010
randy beard on
perhaps the 1100 is an older design, and it is a task to clean it well, but almost everybody in the world can break targets and get birds with them. the beretta and benelli are probably better designed, but the 1100 just fits almost everybody. if it break
Remington 1100 Sporting Variations
Remington 1100 Sporting Questions and Answers
Remington 1100 Sporting Price History