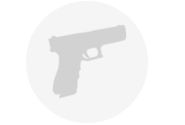 45 ACP - 230 Grain FMJ - Sellier & Bellot - 1000 Rounds
Brand New
About 45 ACP - 230 Grain FMJ - Sellier & Bellot - 1000 Rounds
From their manufacturing plant in the Czech Republic, Sellier & Bellot have become an increasingly popular choice among militaries and commercial shooters alike. Sellier and Bellot's .45 ACP is the perfect fuel for your next 1911 range excursion. These .45s come equipped with a 230-grain FMJ projectile, loaded into Boxer-primed, noncorrosive reloadable brass cases and are capable of a muzzle velocity of 853 FPS. Great for plinking, serious practice and fun days at the range, each case of Sellier and Bellot .45 ACP comes with twenty, 50 round boxes and is a great way to stock up on .45 ACP. Sellier & Bellot since 1825, has been a producer of high-performance ammunition, creating a name associated with reliability and innovation. As one of the oldest manufacturers in the world, they continue to be a top choice of militaries and commercial shooters the world over.
45 ACP - 230 Grain FMJ - Sellier & Bellot - 1000 Rounds For Sale
Specifications
| | |
| --- | --- |
| Brand | Sellier & Bellot |
| Category | Handguns |
| Bullet Weight | 230 Grain |
| Bullet Type | Full Metal Jacket (FMJ) |
| Ammo Casing | Brass |
| Quantity | 1,000 |
| Primer Type | Boxer |
| Muzzle Velocity (fps) | 853 |
| Muzzle Energy (ft lbs) | 371 |
| Attracts Magnet | No |
45 ACP - 230 Grain FMJ - Sellier & Bellot - 1000 Rounds Comparisons
45 ACP - 230 Grain FMJ - Sellier & Bellot - 1000 Rounds Reviews Excellent quality, cheap price, fast shipping
Sellier and Bellow makes excellent quality ammo. Lucky Gunner had it cheaper than inferior ammo on other sites. Shipping was fast as it was at my door less than a week after placing my order. 100% recommended. Fortyfivefan
January 26, 2022
Simply great ammo for the range, not a single FTF or FTE.
Great customer service from LG, too. Ordered 12/27/2021 and order arrived two days later, securely and robustly packed. Not accurate out of my FS 1911...
I shot 100rds of this ammo at the indoor range I go to. They were all over the paper like I was shooting a shotgun at 7, 10, and 15yds. Then tried Federal American Eagle in the same weight (230gr) and those were dead on. I have bought and used S&B amm will buy again as it comes available
I have had found this to be a very good range round. Have not had any problems with accuracy , and my Glock digests it as fast as you can feed it. Good price! Love S&B
Best price I could find. Just wish I could get free shipping on orders over $xxx My go-to for the range
My second purchase. 100% reliability in my XDS. Also love their 9mm. Will buy again. Boogerhooks
January 25, 2020
Great practice ammo
No failures of any kind in @500 rounds. Keeps my colt running like a sewing machine. almostjon
January 15, 2020
Best Range Time
zero misfires zero problems great value ordering again and again Good Stuff.
Again, as always, Lucky Gunner amazes me with their speed and value. Thanks, again. S&B 45 ball ammo
I shoot 100 rounds of S&B 45 ACP ball weekly at a local indoor range. The ammo runs perfectly in my Dan Wesson PM 45. In my opinion S&B 45 ACP ball ammo is cost effective, accurate and reliable. Lucky gunners service and shipping were excellent. I Fast shipping and quality product, a great company to do business with.
All of the above. Just finished 1000 rounds of this ammo
I just completed my first 1000 rounds of this ammo. Was very pleased with results. No misfires. No mis-feeds. Accuracy was good. Feel is sharp and crisp. Was a little dirtier to shoot than PMC, but much cleaner than Winchester.
45 ACP - 230 Grain FMJ - Sellier & Bellot - 1000 Rounds Variations
45 ACP - 230 Grain FMJ - Sellier & Bellot - 1000 Rounds Questions and Answers
45 ACP - 230 Grain FMJ - Sellier & Bellot - 1000 Rounds Price History