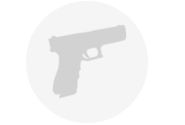 38 Special - 130 Grain FMJ - Tula - 1000 Rounds
Brand New
About 38 Special - 130 Grain FMJ - Tula - 1000 Rounds
This 38 Special FMJ ammo is great for a day of range training, and it won't sacrifice your wallet in the process. These 38 Special rounds will work great in your revolver or lever action rifle, and for a fraction of the cost of brass ammunition. Tula Ammunition is known in the shooting community for producing quality and affordable steel ammo. Tula Cartridge Works is a Russian company that has been producing weapons and ammunition for over 300 years, and was founded by Tsar Peter I. Tula produces steel cased ammunition which was chosen over brass cased ammo to save money; several Russian companies follow the same plan. Tula ammo is an example of some of the best and cheapest steel cased ammunition. This ammo is steel cased, Boxer primed, non-corrosive and non-reloadable.
38 Special - 130 Grain FMJ - Tula - 1000 Rounds For Sale
Specifications
| | |
| --- | --- |
| Brand | Tula Cartridge Works |
| Category | Handguns |
| Bullet Weight | 130 Grain |
| Bullet Type | Full Metal Jacket (FMJ) |
| Ammo Casing | Steel |
| Quantity | 1,000 |
| Primer Type | Boxer |
| Muzzle Velocity (fps) | 890 |
| Muzzle Energy (ft lbs) | 229 |
| Attracts Magnet | Yes |
38 Special - 130 Grain FMJ - Tula - 1000 Rounds Comparisons
38 Special - 130 Grain FMJ - Tula - 1000 Rounds Reviews Maxrays
February 26, 2022
Can't remove cases
The casings swell and are difficult to remove after firing. Not good. Spent cartriges get stuck in the cylinder and are almost impossible to remove.
Purchased this amo for my wife but its not much good if she can't unload the spent rounds after she shoots. The same issue as most. Swelling of the casings.
Would not buy again. Due to swelling of the casings Nice pile of .38 special just in time
.38 sp is very nice, shoots well, quick no fuss delivery, thanks Lucky Gunner Team! Sticky ejection
2 or 3 casings of almost every load ejected half way from S&W and Kimber 357 caliber revolvers. The worst ammo ever
Recently I purchased 500 rounds of Tula .38 special steel-cased ammo. This ammunition is of terrible quality. It all fires OK, but the cases don't contract after firing and are extremely difficult to extract. Some of the cartridges do extract easily, but Cases jam & crack when fired
I have a lot of cracked cases with this 38 spl. ammo. Each time it wedges tight. This is with my Ruger Blackhawk as well as two other .38 revolvers. Dependable and inexpensive ammo
I have shot a lot of .357 Tulammo in my 1892 Rossi with no problems and recently tired the.38 Special Tulammo. Like the .357 I have not had any issues in my Rossi. The ammo has proven to be both dependable and inexpensive and quite accurate too! Good training ammo
Try a small quantity first, to make sure your revolver likes these. I have a few GP100's that have no problems with it, and some that will not eject this ammo. I use it for high volume match training, speedloader training, etc. If I shoot 5,000 rounds of Great for Lever-Action Rifle
Used these primarily in my M92 Rossi 38/.357 lever-action. They worked flawlessly and were accurate. Have used them in a SAA Clone and did not have any sticking problems and soft shooting. Good for getting Shooting practice. Do not buy
Cases swelled in chambers excessively. Very difficult to extract cases from cylinder. Some cases blew the primers completely out. A good price on junk isn't a good price. Ammo will not eject from my S&W 686
I purchased in early Feb before the most recent negative reviews and I expected this to be worry-free target ammo but that is not my experience. I have a new S&W 686 .357 and this ammo WILL NOT eject. I was not expecting this to be the best ammo I hav
38 Special - 130 Grain FMJ - Tula - 1000 Rounds Variations
38 Special - 130 Grain FMJ - Tula - 1000 Rounds Questions and Answers
38 Special - 130 Grain FMJ - Tula - 1000 Rounds Price History