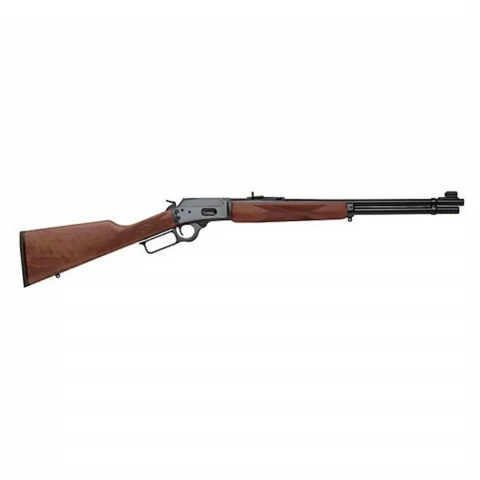 Featured Deal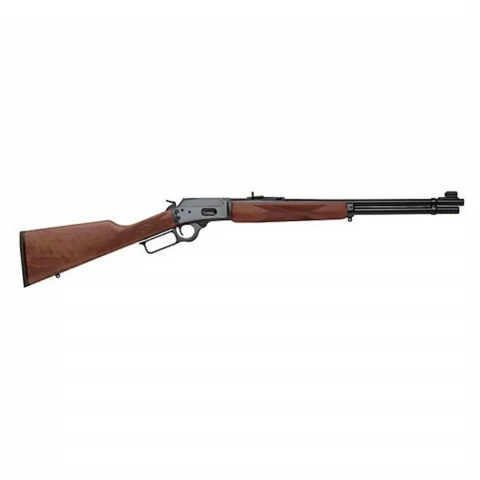 Product Description
Specifications: Tubular magazine Squared finger lever Deep-cut Ballard-type rifling Hammer block safety Adjustable semi-buckhorn folding rear, ramp front sight with brass bead and wide-scan hood Solid top receiver tapped for scope mount Straight-grip black walnut checkered stock with Mar-Shield finish Deeply blued … read more metal surfaces Rubber buttpad Swivel studs Safety lock included
Marlin 1894 Reviews Donald W
November 24, 2019
I recently bought this Marlin 1894 in .44 mag., but wanted to wait until I actually shot it before presenting a review. Firstly Remington/Marlin has greatly improved these rifles over the early changeover days. The wood to metal fit is as good as an older Robert L on
Great fun too shoot smooth action good accuracy frederick c
February 23, 2019
Just purchased the Marlin 44 mag lever action. Great experience. Essy order process. Quick processing and shipment. Received the gun within 5 days of processing without a hitch. Beautiful gun. Wood was darker than expected, which was a pleasent surprise, c darrell s
February 20, 2019
very happy with this Product thanks bud's Joseph M
January 21, 2019
The first Marlin 1894 Buds sent was a Lemon, the action was jammed up and could not be operated with the lever. I called Buds immediately and didn't accept the rifle from my FFL DEALER and He talked to Buds and got it shipped back. It took almost 2 weeks Anthony M
January 7, 2019
Love this rifle but be wary about what size projectile you use ! First 50 rounds of store bought (Freedom Arms) was giving me about 10" groups at 25ft. After getting proper sized slugs my reloads are as accurate as I can be. Just love lever actions but wi As always Buds gets 5 stars for their fast service and great pricing. I had one issue with this gun which marlin/remington has addressed and is correcting. The stock was broken on the upper portion at the grip and a piece of wood had caused a jam. They ar very good fast shipping works great for killing deer in Iowa Buds was great as always,very nice looking and shooting firearm smooth shooting rifle....could have done without the safety on it This rifle is just a sweetheart. Easy on the shoulder and ears as well as it has a very low report compared to a handgun. Accuracy seems to be just over an inch at 100 yards so far but haven't worked up any special loads for it yet. If you are hunting in Wonderful rifle accurate right out of the box. I have an older JM Marlin in 357 and I like this one just as well.
Marlin 1894 Questions and Answers
Marlin 1894 Price History