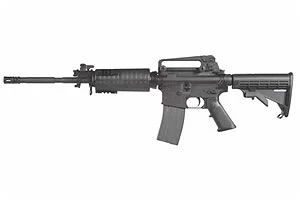 Bushmaster Gas Piston 90294
Brand New
About Bushmaster Gas Piston 90294
The Bushmaster Gas Piston System Rifles bring new levels of reliability to the "AR" type rifle platform by eliminating carbon build up, gas leaks and heat within the Upper Receiver. The Gas Piston System operates by tapping gas pressure off the barrel much like the systems found on AK-47s and FALs * Functions with a wider range of ammunition - less gas pressure - lower cyclic rate * Offers improved reliability and control - with cleaner operation and reduced recoil * Keeps carbon build up and powder residue from reaching - and fouling the Upper Receiver and Bolt Carrier * A Detented Plug in the Gas Block allows easy cleaning of the Systems' Hard Chrome Plated Piston
Bushmaster Gas Piston 90294 For Sale
Detailed Review
The Bushmaster Gas Piston 90294 is a high-quality rifle accessory designed to improve the performance of your AR-15. This gas piston system replaces the traditional direct impingement system found in most AR-15 rifles, making it more reliable and easier to maintain.
The gas piston system works by directing hot gases from the fired cartridge into a piston, which then drives the bolt carrier group back to cycle the action. This design reduces the amount of fouling and carbon build-up in the rifle's chamber and bolt carrier group, resulting in better reliability and less cleaning required.
The Bushmaster Gas Piston 90294 is made from high-quality materials, including stainless steel and aircraft-grade aluminum, ensuring durability and longevity. It also features an adjustable gas block, allowing you to fine-tune the rifle's gas system for optimal performance with different types of ammunition.
Another benefit of the Bushmaster Gas Piston 90294 is its reduced recoil and muzzle rise. This makes it easier to stay on target for faster follow-up shots and improved accuracy. The gas piston system also reduces the heat generated by firing, resulting in more comfortable shooting sessions.
The installation of the Bushmaster Gas Piston 90294 is straightforward and can be done with basic hand tools. It is compatible with most AR-15 rifles, including those with carbine-length, mid-length, and rifle-length gas systems.
Overall, the Bushmaster Gas Piston 90294 is an excellent upgrade for any AR-15 owner looking for improved reliability, reduced cleaning time, and better performance. Its high-quality construction and adjustable gas block make it a worthwhile investment for anyone serious about their rifle's performance.
Bushmaster Gas Piston 90294 Comparisons
Bushmaster Gas Piston 90294 Reviews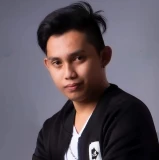 Bushmaster Gas Piston 90294
I have owned this rifle for a while now. I really like this gun. Fit and finish is great. No problems so far what so ever. Good features at great price Great gun! great price.Thanks for that
Bushmaster Gas Piston 90294 Variations
Bushmaster Gas Piston 90294 Questions and Answers
Bushmaster Gas Piston 90294 Price History