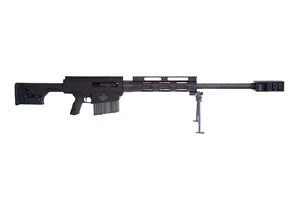 Bushmaster BA50 Rifle
Brand New
About Bushmaster BA50 Rifle
Product Specifications    UPC Code: 604206095718    Manufacturer: Bushmaster    Model: BA50    Action: Bolt    Type: AR    Caliber: 50BMG    Barrel Length: 30"    Finish/Color: Black    Grips/Stock: Black    Capacity: 10Rd
Bushmaster BA50 Rifle For Sale
Specifications
| | |
| --- | --- |
| Brand | Bushmaster |
| Category | Rifles |
| Weight | 7.2 oz |
| Length | 58" |
| Action | Bolt Action |
| Caliber | .50 BMG |
| Capacity | 10+1 |
| Finish | Black |
| Gun Type | Anti-Material |
| Barrel Length | 30" |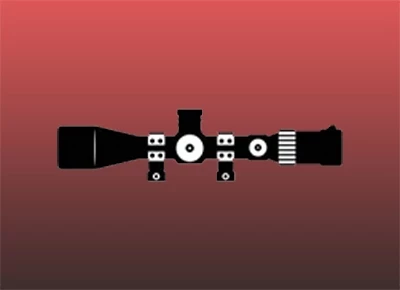 Detailed Review
The Bushmaster BA50 rifle is a high-powered bolt-action rifle designed for long-range shooting. It is chambered in .50 BMG and features a heavy 30-inch barrel that is fluted to reduce weight and increase heat dissipation. The barrel is also topped with a massive, multi-port muzzle brake that helps to mitigate recoil and muzzle rise, making the BA50 more manageable for shooters of all sizes.
The BA50's receiver is machined from aircraft-grade aluminum alloy and features a full-length Picatinny rail for mounting optics. The rifle comes standard with an adjustable bipod, and the stock is fully adjustable for length of pull and cheek riser height, allowing shooters to customize the rifle to their individual needs.
One of the best things about the BA50 is its accuracy. The rifle is capable of sub-MOA accuracy out to its maximum effective range of 1,000 yards, and many shooters have reported hitting targets at even greater distances. The rifle's heavy barrel helps to reduce barrel whip and increase stability, while the long, flat trajectory of the .50 BMG round makes it ideal for long-range shooting.
In addition to its long-range capabilities, the BA50 also has several features that make it well-suited for tactical use. The rifle's overall length is 57 inches, making it relatively compact for a .50 caliber rifle. The adjustable stock and bipod also make it easy to shoot from various positions, and the Picatinny rail allows for the easy attachment of accessories such as night vision optics, lasers, and flashlights.
Overall, the Bushmaster BA50 rifle is an excellent choice for anyone looking for a high-powered, long-range rifle that is both accurate and versatile. Whether you're a competitive shooter, a long-range hunter, or a tactical operator, the BA50 is sure to impress.
Bushmaster BA50 Rifle Comparisons
Bushmaster BA50 Rifle Reviews Tanker john
April 22, 2017
Tanker john on
Purchased this weapon and it is 6 stars at all levels, only one thing though,it rocks you when fired it is not what I read on the reviews, they said it recoils like a 243 or a 308 , not true it recoled like a 12 ga shot gun but does not bruise the shoulde The recoil is less than any other 50BMG I have shot and the accuracy is remarkable. I have a 4X Vortex Viper PST mounted on it and even slow motion video shows little to no movement, holds zero. This weapon has proven itself, through 2,350 rds so far, ACCURATE ease of cycling, predictable. I have the 22" barrel. Here is what I goy with Summit API 700's....300 yrd- 10 shot group is 4.5" center to center (real time, no wait, get on and shoot style) of an invasion of America/U.S.A., there would be a rifle bnheid every blade of grass. And there is.Good Luck to whomever actually thinks an action like that would ever work. For examples, we learned from Pol Pot, Hitler and various others throughout histo After doing research, and shooting about every 50 bmg on the market I decided on the BA50. I wanted a bolt action, mainly for the added precision. Bushmaster says the BA50 is MOA with ball ammo, and it is. I shoot 662gr Federal American Eagle, and it is f This thing is heavy. If you plan on packing this in to high shooting positions you should pile rocks in your pack and train before hand, you will not be relocating quickly either. I had to break mine in half to fit into my large drag bag, if you want one
Bushmaster BA50 Rifle Variations
Bushmaster BA50 Rifle Questions and Answers
Bushmaster BA50 Rifle Price History