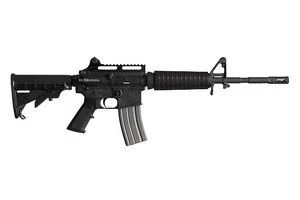 Bushmaster Carbon 15 90732
Brand New
About Bushmaster Carbon 15 90732
The Bushmaster C15 Model 4 Carbines are a unique hybridization of traditional AR-15 type features with space-age Carbon 15 composite molded Receivers for light weight and rugged durability.
Bushmaster Carbon 15 90732 For Sale
Specifications
| | |
| --- | --- |
| Brand | Bushmaster |
| Category | Rifles |
| Length | 35" |
| Action | Semi-Automatic |
| Caliber | .223 Remington |
| Finish | Black |
| Capacity | 30 + 1 |
| Gun Type | Assault rifle |
| Sights | Peep Sights |
| Barrel Length | 16" |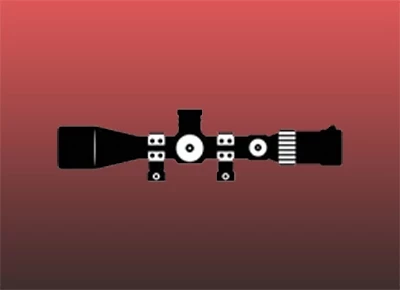 Detailed Review
The Bushmaster Carbon 15 model 90732 is a lightweight and durable firearm that is perfect for hunting, shooting sports, or home defense. This rifle is designed with a carbon fiber receiver and handguard, which not only reduces weight but also increases the overall strength and durability of the firearm.
The Carbon 15 90732 is chambered in .223 Remington, which is a popular and versatile cartridge that can be used for a variety of applications. This rifle features a 16-inch barrel with a 1:9 twist rate, which delivers excellent accuracy and consistency. Additionally, it comes equipped with an A2-style flash hider and a six-position collapsible stock, which allows for easy adjustment to fit different shooters or shooting positions.
The Carbon 15 90732 also features a flat top upper receiver with a Picatinny rail, which makes it easy to mount optics, scopes, or other accessories. The rifle comes with a removable carry handle, which can be easily replaced with an optic or iron sights. It also has a standard charging handle, dust cover, and forward assist, which adds to its functionality and reliability.
The Carbon 15 90732 has a comfortable and ergonomic grip, which provides a secure and natural hold, even when shooting for extended periods. It also has a single-stage trigger with a smooth and crisp pull, which makes it easy to achieve accurate and consistent shots. The rifle has a total length of 36.25 inches when fully extended and weighs only 5.5 pounds, making it easy to carry and maneuver in tight spaces or challenging terrain.
Overall, the Bushmaster Carbon 15 model 90732 is a reliable and high-performance firearm that delivers impressive accuracy, durability, and versatility. Whether you're a seasoned marksman or a novice shooter, this rifle is sure to provide you with a great shooting experience and many years of dependable service.
Bushmaster Carbon 15 90732 Comparisons
Bushmaster Carbon 15 90732 Reviews Have had this weapon for a while now. I have put hundreds of rounds through it with no ftf or fte. Not to mention that it weighs almost nothing. Great AR great price! Received the rifle within 5 days of paying it off (90 day layaway). Rifle is in good condition with no blemishes, scratches, and function checks just fine. Have not fired yet. Will update after first time at the range. adrian on
Reading the reviews of this rifle online ALMOST convinced me not to buy it. I really liked the fact that it was so lite and I really like the sleek look of no forward assist, which is useless in my opinion. So for under $600 I took a chance.....and I am S charles k
October 18, 2011
My xdm 9 was delivered very promptly from Buds, Thanks Buds! I love this gun. It is everything you need in a carbine of this type. Very light weight and easy to shoot. I get many compliments on it every time I go the range. Super value for a top quality AR-15!! Trigger could be better, but I think it is on par with
Bushmaster Carbon 15 90732 Variations
Bushmaster Carbon 15 90732 Questions and Answers
Bushmaster Carbon 15 90732 Price History