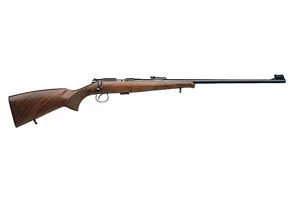 About CZ 452 Lux
The Rimfire rifles produced by Ceska Zbrojovka Uhersky Brod are among the most sought-after firearms in the world. The ZKM 452 rifles are manufactured from steel billets not tubing or plastic, barrels are hammer forged for accuracy and long life. The trigger is adjustable for weight, and the safety is located above the rear of the bolt and provides a positive firing pin block. The Lux models have a tangent rear sight that is adjustable for windage and elevation, 5 round detachable magazine and Turkish walnut stock.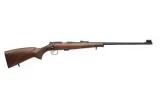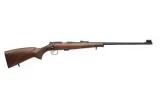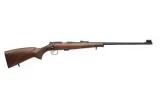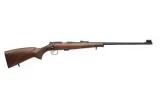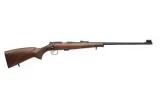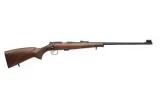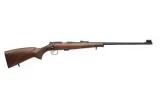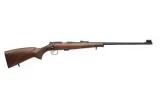 Specifications
| | |
| --- | --- |
| Brand | Cz-usa |
| Category | Bolt Rifle |
| Weight | 6.01 oz |
| Action | Bolt Action |
| Caliber | .22 LR |
| Capacity | 5+1 |
| Finish | Blue |
| Gun Type | Rifle |
| Sights | Tangent Rear, Adjustable for Windage & Elevation |
| Barrel Length | 25" |
CZ 452 Lux Reviews Louis L
February 20, 2018
Louis L on
Fantastic rifle, fantastic value! This thing is so accurate right out of the box with only the iron sight. Truly a precision rifle. Beautiful Beechwood stock, bluing, etc. Ton of fun to shoot. With the 28.6 in barrel and cci .22 quiet rounds, it is about What can I say? Best bang for the buck in a 22 rimfire. Layaway is awesome and Bids never ceases to create a happy customer. John W
September 16, 2017
I bought this rifle for the purpose of using only the action. Since it is no longer made. I just wish I had bought two. I fitted a custom barrel and stock and use it in bench-rest matches. CZ quality is legendary. Some call it the Czech Anschutz. I am ver Extremely accurate out of the box using iron sights. With a scope and good ammo (and a capable shooter), this rifle will give you one ragged hole at 50 yds.; slightly more of a spread at 100 yds. in calm conditions. One of the most accurate bolt .22s on t Very nice rifle for the money . Metal work and finish top quality . Stock design and finish well done . You do not come away with the feeling of a cheaply made .22 rifle with this one . Highly recommend this rifle . You cannot go wrong with the Cz 452 rimfire rifles or from ordering from buds gun shop the 452 Cz are awesomely accurate ,even better when you do a trigger job thanks buds gun shop I had to wait a little longer for this one due to it had to come from another warehouse and be shipped to Bud's before being shipped to my FFL holder ---- but in all fairness, in the past I've actually gotten a firearm within four days of placement of the Thanks Buds great service. I just got back from range WOW Great little rifle. typical buds service which is great, cz is a beautiful little rifle, great service from buds will be buying another from them again. Update: CZ-USA refused to replace the stock. Had to buy another one myself. CZ-customer service is below par if you get a bad one and need help. Jeremy R
September 1, 2012
This a beautiful rifle that feels substantial and "real" in your hands. The fit and finish is top notch. I cleaned it up and took it out for the first time last week and it is the most accurrate 22 I have ever used. First shot to see where the sights took I'd always wanted to own a CZ rifle and saw Buds listing for the no longer manufactured CZ 452 Lux 5+1 22LR. I jumped on it, not wanting to miss the opportunity to buy one. As usual, Buds was flawless with respect to the order and shipping process and it
CZ 452 Lux Questions and Answers