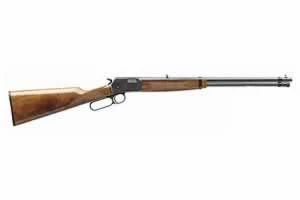 About Browning BL-22
About BRN024100103 Browning BL-22 22LR Lever Action Rifle Grade I BL/Walnut 024100103 Description: BRN BL-22 22LR LEVER GRD I Manufacturer: Browning Model #: BL-22 Grade I Type: Rifle Finish: Blue Receiver: Blue, Grooved Stock: High Gloss Walnut Sights: Open Sights Barrel Length: 20" Overall Length: 36 3/4" Weight: 5 lbs 33 Degree Lever Throw Shoots 22LR, Long or Short Caliber: 22LR Capacity: 15 round tubular (LR) Action: Lever Action # of Mags: 1
Specifications
| | |
| --- | --- |
| Brand | Browning |
| Category | Bolt Rifle |
| Length | 36 3/4" |
| Action | Lever |
| Caliber | .22 Short |
| Finish | Blue |
| Capacity | 15+1 |
| Gun Type | Rifle |
| Sights | Open Sights |
| Barrel Length | 20" |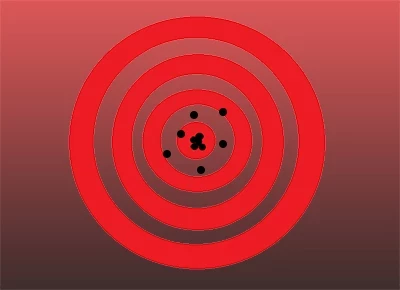 Detailed Review
The Browning BL-22 is a lever-action rifle designed to shoot .22 LR (Long Rifle) ammunition. It was first introduced in 1970 by the Browning Arms Company and has since become one of the most popular rifles in its class.
The BL-22 is a lightweight rifle, weighing in at just 5 lbs. 1 oz. This makes it an excellent choice for hunting small game or plinking at the range. Its compact size also makes it a great gun for young shooters or those with smaller frames.
The rifle features a straight-wristed, American walnut stock that is both attractive and comfortable to hold. The stock has a checkered grip and fore-end for added control and stability while shooting. The BL-22 also features a blued steel receiver and barrel, which creates a classic yet modern look.
One of the most unique features of the BL-22 is its lever-action design. Unlike many other rifles that require the shooter to manually cycle the bolt to load a new round, the BL-22 uses a lever located underneath the trigger guard to eject and chamber rounds. This makes for a faster and more efficient shooting experience.
The rifle has a tubular magazine that can hold up to 15 rounds of .22 LR ammunition. It also has an adjustable rear sight and a front sight with a gold bead for improved accuracy. Additionally, the rifle has a manual safety located behind the trigger for added security.
The BL-22 is available in several different models, including the Classic, Grade I, Grade II, and Grade III. The Classic model has a 20-inch barrel and a gloss-finished stock, while the Grade I through Grade III models have longer barrels and fancier stock designs. All models are built with the same high-quality materials and craftsmanship that Browning is known for.
In conclusion, the Browning BL-22 is a versatile and reliable rifle that is perfect for small game hunting, plinking, or target shooting. Its lever-action design and lightweight frame make it easy and enjoyable to shoot, while its accurate sights and adjustable rear sight ensure consistent shot placement. Whether you are a seasoned shooter or just starting out, the BL-22 is a rifle that should be on your radar.
Browning BL-22 Comparisons
Browning BL-22 Reviews Dale L on
As I've come to expect from Browning the fit, finish, and overall quality of the BL 22 is excellent. The short throw lever action is very smooth and positive in use. While I haven't yet tried a lot of different brands of ammo to find which is most accurat Browning BL-22 Grade II Lever Action .22 LR
The Grade II is one of five BL-22s offered by Browning for 2008. The Grade II is scroll engraved on the receiver and has a gold-colored trigger. The magazine tube had a catch (a pushbutton), which when released, allowed the shooter to pull the tube out of Davidsons GalleryofGuns
January 9, 2019
Gallery of Guns TV - Browning BL-22 Grade 1 Micro Midas
Browning BL-22 Grade I is built for younger or just smaller shooters but it gives away nothing in quality of materials or design the frame is polished blued steel no inferior metals here the golden trigger and browning buck mark in the steel finger lever Browning BL-22 FLD, Grade I .22 LR Rifle
The Browning BL22 Grade 1 .22 LR rifle class lever rifle, lever action stock walnut and the sights is adjustable with front gold bead and finish satin the trigger stays with the trigger guard/lever eliminting finger pinch and unloaded weights 5 lbs overal BL-22, Grade I
The highlight of the Grade I BL-22 is the short 33° lever throw that makes cycling faster for adults and easier for younger shooters. The easy to load tubular magazine holds any combination of 22 short, long and long rifle ammunition, all of which are on gunreviews1976
January 9, 2019
Browning BL-22 22 Rimfire
the Browning BL-22 22 Rimfire is a lever-action rifle characterised by superb accuracy, quality construction, and light weight. It is distinguished by the short 33-degree lever throw that allows for fast action even with small hands. It is available in .2 The Aspiring Hunter Part II: My Small Game Rifle—The Browning BL-22
The rifle that I use to hunt small game is a Browning BL-22 Grade I—a lever action rifle chambered for the .22 Long Rifle, .22 Long, and .22 Short. I have owned this rifle for about three years now and have used it to bag my first (and only) squirrel. Pri Stan Trzoneic
January 9, 2019
The Browning BL22 Lever Action Rifle
The Browning BL-22 Grade II has a octagonal barrels, and barrels from the more common 20 inches to much longer 24-inch tubes. Grade II has checkering on the pistol grip and forearm. Other than that, they are the same. Additionally, if you have a Browning Randy Wakeman
January 9, 2019
Browning's BL-22: The Last Truly Great .22 Lever Action?
The BL-22 has always had a forged steel receiver, walnut furniture, and polished blue metalwork. It has always been a lighting-fast handling rifle, weighing between five and five and a quarter pounds. Likely the fastest lever action ever made, it essentia 23mrcowboys
January 9, 2019
Browning BL-22 Grade 2 "Not Your Kids 22"
The Browning BL-22 Grade 2 has the fine checkering and has some scrollwork on the receiver of the gun. It's got a short throw lever on it and this model has a little spring-loaded clip and it's very easy to load. It's a really nice rifle and it's amazing Purchased for my wife. It is "pretty" and shoots well. She likes it! It is hard to beat a Browning... What a great little gun. I've had this plinker on my want list for years. I almost bought one on am auction site, but thought to check Bud's before I did. Ended up saving more than $60 by buying it here! As for the gun itself, it's another great Browning
Browning BL-22 Variations
Browning BL-22 Questions and Answers
Asked by
Lee Jenkins
4 years ago
What is the Value of a BL22 Standard Grade Miruku Japan rifle
Thomas, since this rifle comes with and without checkering, Buds Customer Service can confirm this batch of rifles at 1-859-368-0371 9am-9pm EST Mon-Fri. or use the Blue Chat now button at the bottom right corner 9am to 9pm Mon-Sat and 11am - 7pm Sun (7 d
Browning BL-22 Price History