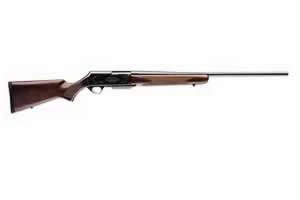 Browning BAR Safari
Brand New
About Browning BAR Safari
The same features as a Mark II Safari but with a satin-finish stock and forearm. Sling swivels included. Offered only to Browning Full-Line and Medallion Dealers.
Browning BAR Safari For Sale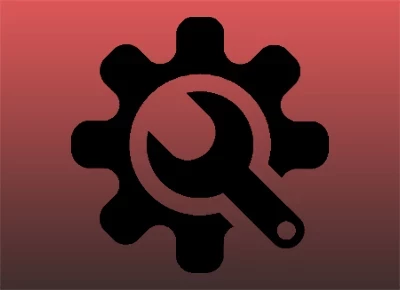 Detailed Review
The Browning BAR Safari is a semi-automatic rifle specifically designed for hunting big game. This rifle has a long-standing reputation for accuracy and reliability, making it one of the most popular hunting rifles on the market.
The Browning BAR Safari has a classic look, with a high-gloss walnut stock that complements the deep blue matte finish of the metalwork. The stock is also comfortable to hold and has a checkered grip and forearm for added control.
One of the key features of this rifle is the gas-operated action, which reduces recoil and makes it easier to stay on target. The rifle is chambered in a variety of calibers, including .243 Winchester, .308 Winchester, and .30-06 Springfield, among others.
The rifle also has a detachable box magazine that holds between 3 and 4 rounds, depending on the caliber. This feature makes it easy to quickly reload the rifle, giving hunters an advantage in the field.
In terms of accuracy, the Browning BAR Safari is impressive. The rifle has a free-floating barrel that is precision-machined for consistent accuracy. Additionally, the rifle has a solid steel receiver that adds rigidity and stability to the overall construction.
The Browning BAR Safari also has a number of safety features, including a crossbolt safety located behind the trigger guard, and a bolt lock that prevents the rifle from firing when the bolt is open. These safety features make the rifle safe and reliable to use in any hunting situation.
Overall, the Browning BAR Safari is a well-designed and reliable hunting rifle that has been trusted by hunters around the world for many years.
Browning BAR Safari Comparisons
Browning BAR Safari Reviews 23mrcowboys
January 9, 2019
Browning BAR II SAFARI 270 WIN.
It is some of the best semi-auto centerfire high-powered rifles ever made. It has a Burris signature illuminated 3-9 by 44. Has Browning BOSS system which helps with the recoil, kind of makes it louder but it is adjustable. It is also an all steel-receive TODD BURGREEN
January 9, 2019
Gun Review: The Browning BAR Mark II Safari in .300 Win Mag
The BAR's longevity and reputation as a hunting rifle comes from combining semi-automatic speed with bolt-action accuracy, and its ability to handle wide-range of cartridges from .243 Winchester to the 338 Winchester Magnum. The BAR is still unique as a s farleyjj1
January 9, 2019
Shooting the Browning BAR Mark II Safari
Browning BAR Mark II Safari is a semi-automatic rifle. It comes with iron sights, adjustable rear sight already drilled and tapped for optics. This has everything you need in an autoloader: accuracy, fast-handling and dependability. It has a barrel length John C. Branch
January 9, 2019
THE BROWNING BAR MARK II SAFARI
In using a self-loading rifle you get a second shot as quickly as can be accomplished with a double barrel gun, and the reduction in felt recoil because the self-loading rifle requires more maintenance than a bolt-action or a double. in order to keep it r bulldogtor
January 9, 2019
Browning BAR Safari Rifle
The Browning BAR Safari Rifle have slick gas system that softens recoil to reduce muzzle climb which improves follow-up speed and accuracy. This rifle features a detachable box magazine that includes a hinged floor plate for easy and fast reloading. It ca Browning quality... hard to beat the accuracy of a 25-06 Dubglock23
December 24, 2016
hell of a rifle Chuck...I like .308 TheMultiGunMan
May 20, 2016
Nice! 308 is my favorite rifle round.
Browning BAR Safari Variations
Browning BAR Safari Questions and Answers
Browning BAR Safari Price History