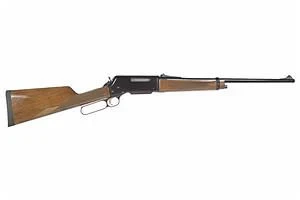 Browning BLR Lightweight '81 034006149
Brand New
About Browning BLR Lightweight '81 034006149
Receiver - Aircraft-grade alloy, Blued finish, Drilled and tapped for scope mounts • Barrel - Blued finish, Crowned muzzle, Adjustable sights • Action - Lever-action, Rotating bolt, Detachable box magazine • Stock - Gloss finish walnut, Checkered, Straight grip • Features - Recoil pad
Browning BLR Lightweight '81 034006149 For Sale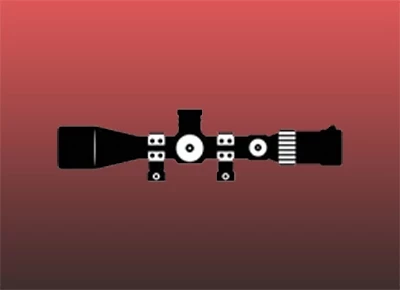 Detailed Review
The Browning BLR Lightweight '81 034006149 is a lever-action rifle that is designed to offer exceptional accuracy and performance in a lightweight and compact package. It features a grade I American walnut stock with a satin finish and a precision-crafted receiver that is made from aircraft-grade aluminum.
The BLR Lightweight '81 034006149 has a unique design that sets it apart from other lever-action rifles. It utilizes a detachable box magazine that allows for faster and easier reloading. The magazine has a capacity of four rounds, which is plenty for most hunting and shooting applications.
The rifle also features a steel barrel that is precision-machined for maximum accuracy and consistency. It has a length of 20 inches, which makes the rifle easy to handle and maneuver in tight spaces. The barrel is also fluted, which helps to reduce weight and improve heat dissipation.
The BLR Lightweight '81 034006149 comes with a variety of features that make it ideal for hunting and shooting. It has a fully adjustable rear sight and a hooded front sight, which help to improve accuracy and visibility in low-light conditions. The rifle also has a drilled and tapped receiver, which allows for the easy installation of scopes and other optics.
Overall, the Browning BLR Lightweight '81 034006149 is an excellent choice for anyone who is looking for a lightweight, accurate, and reliable lever-action rifle. Whether you are hunting in dense woods or shooting at long distances on the range, this rifle is sure to deliver the performance and accuracy that you need.
Browning BLR Lightweight '81 034006149 Comparisons
Browning BLR Lightweight '81 034006149 Reviews The Hunting Gear Guy
January 9, 2019
Browning BLR Review
This Browning BLR this it is lever action hunting rifle its got a pretty compact pretty fast design and in terms of lever actions its pretty unique the magazine fed whereas most leader actions are to have a magazine tube along the bottom of the rifle and Adriel Michaud
January 9, 2019
Classic Browning BLR Review
The rack based operates more smoothly than a typical Win 94, and the bolt locks up solid enough to fire powerful cartridges. The detachable magazine is faster to load than a tube, and it also enables further flying pointed bullets vs the flat or hollow po Browning BLR Rifle Review: Browning Brings The Heat!
BLR is because of the lever action. However, if the lever action doesn't deter you, then you should really consider the BLR. Browning's attention detail and commitment to excellence is clear with this gun. Multi-purpose shooters will love that the BLR was GUN REVIEW: BROWNING BLR LEVER ACTION RIFLE IN .223
The BLR is an oddity. It's a lever-action rifle that uses a rack and pinion system instead of the standard toggle-link in most lever rifles. This allows it feed from a magazine instead of using a claw and elevator to draw rounds from a tube and, consequen Winchester
January 9, 2019
Browning BLR Preview 2015
The Browning BLR lightweight the basics with a rifle got the Browning lever action its a real old the western classic style rifle which is pretty cool because its no Tang safety in any of that sort of thing none of that rubbish loading in the chamber. The They're great small game and predator guns; 12- or 20-ga over a .223 for ctoyoes, foxes, etc, and 20ga or .410 over .22 for rabbits and squirrels.If you're presented with a shot at a treed squirrel, a .22 is a bad choice, but on the ground it prevents mea
Browning BLR Lightweight '81 034006149 Variations
Browning BLR Lightweight '81 034006149 Questions and Answers
Browning BLR Lightweight '81 034006149 Price History