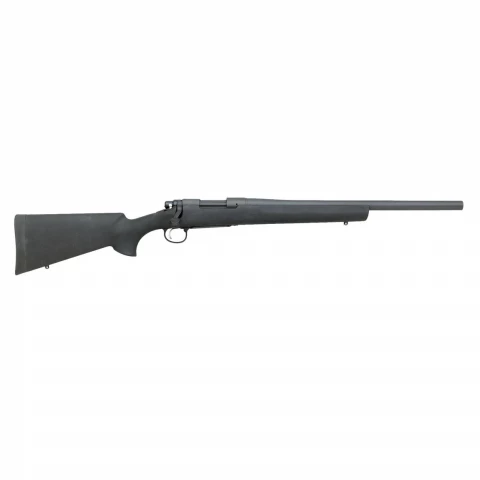 Remington 700 SPS
Brand New
About Remington 700 SPS
Remington 308 Win Left Hand Varmint Special Purpose Synthetic/26" Heavy Bar The Varmint Series of rifles is intended to broaden the applications of the SPS with this Varmint specific model. It will be introduced in four popular varmint calibers, and a newly designed SPS Varmint stock. Black with beaver vented forend, and 26" varmint contour barrel.
Remington 700 SPS For Sale
Remington 700 SPS Comparisons
Remington 700 SPS Reviews Dave M on
As always, if they says it's in stock, it's in stock and out the door to your FFL in a couple of days! You can't ask for better service. Buds makes it happen...I'm totally happy with my new Remington 700 SPS in .308...oh yea! Patrick B
January 10, 2018
Trigger sucks,installed a timney trigger. Very accurate with Sierra 140gr. Bullets and Reloader 19 powder, used Rem. Primers. Nice light deer hunting rifles. Justin L
October 19, 2017
This was a great buy especially with the rebate from Remington. Unfortunately to my surprise the action isn't as smooth and free flowing that I have come to love from remington probably why it was such a good price. I choose this weapon for it is a long r This is a decent little rifle. Out of the box accuracy is fair, mainly because of the flimsy stock and in my opinion, terrible trigger. That being said, with a little work, I have this rifle shooting sub MOA groups all day long with higher end factory amm This rifle shoots like a dream! Set it up with nosler 120 gr, dnz mount, and redfield scope. Amazing groups at 100 yards. Even got good groups st 300 yards. Only downfall is factory ammo is hard to find unless you order online. This is a lot of rifle for the price. Haven't shot it yet but I am more than confident that it will perform great as I have numerous Remington rifles. I will say the shipping was fast and the gun arrived in perfect condition. I was a little nervous about Love it. Even tho been trained to shoot right, it always feel right to shoot natural. The rifle is build great, with the new trigger there no need to go out and upgrade. The only down side is the stock. Only thing that need to be replace. After that it ba I have been shooting left-handed Remingtons for 32 years now and this rifle is already one of my favorites. It sighted-in very easily with off the shelf ammunition, 6 shots with the last 3 in the bullseye @ 100 yards. I have taken numerous feral hogs and steve p
December 24, 2011
Remington 700. Not much more to say. Love the platform. Remington could have saved the crappy stock for the lighter recoiling calibers. I swapped out my H-S Precision stock from my Remington 700 VS LH .223 for it. Crappy stock is the only negative.
Remington 700 SPS Variations
Remington 700 SPS Questions and Answers
Asked by
geoz48
4 years ago
Tomas, this rifle has a 26" heavy contour barrel with a 1:12" twist rate.
Remington 700 SPS Price History