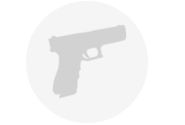 50 BMG - 725 Grain Solid Copper - Prvi Partizan - 5 Rounds
Rifles
|
Featured Deal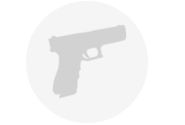 50 BMG - 725 Grain Solid Copper - Prvi Partizan - 5 Rounds
Brand New
50 BMG - 725 Grain Solid Copper - Prvi Partizan - 5 Rounds for Sale
Product Description
Prvi Partizan's Match Line ammunition puts the old Serbian manufacturer's best components and loading practices on full display. If it's accuracy you seek the next time you sight in your M82, then this is the 50 BMG ammo for you!

This round's 725 … read more grain bullet is composed of 100 percent copper. Without lead it's legal to fire in barbarous places that have banned traditional bullets, and without steel it's compliant with ranges that ban magnetic bullets. It's also exceptionally accurate. Because it is made of solid bar stock instead of a separate jacket and core, this round's bullet exhibits great in-flight stability. Solid copper is furthermore a lot tougher than any jacketed bullet could ever be, so this bullet shouldn't shatter apart as it enters soft tissue. Although it won't expand, it will inflict absolute devastation – this is a 50 BMG we're talking about here.

Many new shooters see a brass case like this round's and reckon it has already been fired. In fact, this new production case is only discolored because Prvi Partizan didn't buff it after heat-treating it for superior longevity. Each round in this box has a consistent propellant charge, as well as a non-corrosive primer.
Specifications
| | |
| --- | --- |
| Brand | Prvi Partizan |
| Category | Rifles |
| Bullet Weight | Not Applicable |
| Bullet Type | Solid Copper |
| Ammo Casing | Brass |
| Quantity | 5 |
| Primer Type | Boxer |
| Attracts Magnet | No |
50 BMG - 725 Grain Solid Copper - Prvi Partizan - 5 Rounds Comparisons
50 BMG - 725 Grain Solid Copper - Prvi Partizan - 5 Rounds Reviews Would not buy again
This would not buy again. Got one box to try in my new AR50A1. Could not close the bolt on any of the rounds. Everything except PPU functions great. Also had problems with regular PPU ball ammo. Save yourself the hassle and shoot the A-Max!
50 BMG - 725 Grain Solid Copper - Prvi Partizan - 5 Rounds Variations
50 BMG - 725 Grain Solid Copper - Prvi Partizan - 5 Rounds Questions and Answers
50 BMG - 725 Grain Solid Copper - Prvi Partizan - 5 Rounds Price History