About SIG Sauer 516
Product Specifications UPC Code: 798681441426 Manufacturer: Sig Sauer Model: 516 Action: Semi-automatic Type: AR Caliber: 223 Rem Caliber: 556NATO Barrel Length: 16" Finish/Color: Black Capacity: 30Rd Description: Gas Piston Manufacturer Part #: R516G2-16B-P UPC Code: 798681441426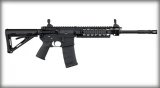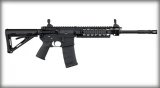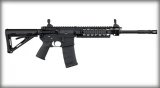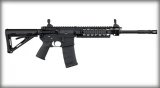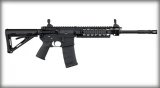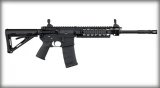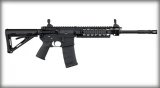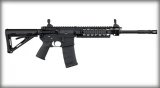 Specifications
| | |
| --- | --- |
| Brand | SIG Sauer |
| Category | Rifles |
| Length | 35.7" |
| Action | Semi-Automatic |
| Caliber | .223 Remington |
| Capacity | 30+1 |
| Finish | Black |
| Gun Type | Rifle |
| Sights | None (Optics Ready) |
| Barrel Length | 16" |
SIG Sauer 516 Comparisons
SIG Sauer 516 Reviews Griffin M
August 20, 2019
Griffin M on
These are as good as any A.R. 15 made. I bought a Larue tactical I personally think the Sig 516 Patrol is better. I LOVE LaRue You just can't be that piston driven A.R. 15 Bill to that quality of standard that the Sig. 516 patrol is. I've been a Gunsmit If you want a HK 556/416 and you can't afford one or it's out of stock this gun the Sig Sauer 516 is the best if not better than the HK 556/416( and yes I own both Hk.) this gun is very durable and just feel like quality, along with sexiness. The gun can Timothy N
February 15, 2019
Super AR! Shipped efficiently and on time. My optics lined up (Sig Romeo 5/Juliet 3). Have about 300 rounds through it, NO malfunctions. The rifle has many features- gas piston (stays clean in the receiver), 1:7 barrel, upgraded furniture, Sig reputati Michael C
September 21, 2018
A tremendous rifle! shoots like a laser, very ergonomic. Over a thousand rounds through it so far with no misfires, f to f, or ejection issues. The mil spec trigger is a bit rough and heavy but that is an easy fix. So far, my favorite AR. David F
November 27, 2017
Caveat emptor - buyer beware! This Sig 516 is not what Sig is advertising now and has been advertising for the past 2 years. It does not have a nitrided barrel. It has a chrome-lined barrel with a phosphated outer finish. And the gas block has a bayonet l Oh man, sweet!! The same rifle with the same optic I want!! :O Locksmith DB
April 8, 2017
I have the same rifle that is in the flat dark earth color. I love it! Excellent ar!!!!!!! I've done a couple small upgrades, magpul angled front grip,magpul pistol grip( the more straight one) and a blue force gear vickers combat sling. Amazing. This shotgun is built like a tank. Wasn't prepared for the weight. It won't be carried in the field, strictly a home defense weapon. Haven't been able to shoot it yet. Bud's service was great as usual. Can't wait to try it out. First impressions are great, just as I ordered. Fit and finish are excellent, just what I'd expect from Sig, especially at this kind of price. Features out of the box are really great, ambi safety and mag release. All parts are well made, no machining mar Michael Hodges
April 9, 2016
Great rifle! I just put a Geissele SSA trigger in my 516. I really recommend it. I bought one of these about three years ago from Bud's. It's one of the finest things I own. If I could only have one AR 15 platform rifle it would be this one, it's completely reliable and has all the rails one needs to mount anything on. Gerald H
January 17, 2015
Outstanding AR i've owned it for four years now and have put well over 1000 rounds through it has not had single hiccup until I put a slide fire stock on it. Then started having some low primer strike when firing simulated full auto. It may be an issue wi
SIG Sauer 516 Questions and Answers
SIG Sauer 516 Price History