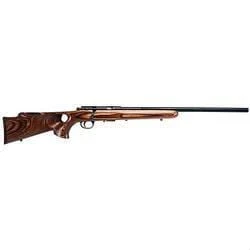 Marlin 917 17HMR 70740
Brand New
About Marlin 917 17HMR 70740
We took our varmint incinerating Model 917V up a notch with the added stability and aiming comfort of a laminated thumbhole stock. The Model 917VT has a brown laminate stock and richly blued finish. This is built with the same basic features as our original 917V, including the heavy 22" barrel and T-900 Fire Control trigger system for an ultraclean break and the utmost in shot-to-shot consistency. And like all Marlin bolt actions, these rifles are proven tack drivers. Receivers are grooved and drilled and tapped (scope bases are included).
Marlin 917 17HMR 70740 For Sale
Marlin 917 17HMR 70740 Comparisons
Marlin 917 17HMR 70740 Reviews john on
Not a problem at all. I know what it means to be inundated at work! Many thanks!
Marlin 917 17HMR 70740 Variations
Marlin 917 17HMR 70740 Questions and Answers
Marlin 917 17HMR 70740 Price History