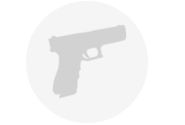 5.56x45 - 62 Grain FMJ M855 - PMC - 20 Rounds
Rifles
|
Featured Deal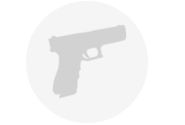 5.56x45 - 62 Grain FMJ M855 - PMC - 20 Rounds
Brand New
5.56x45 - 62 Grain FMJ M855 - PMC - 20 Rounds for Sale
Product Description
PMC is gaining popularity in the US market and has now come out with their own 5.56x45 penetrator round. This M855 steel core 62 gr FMJ round is manufactured to mil-spec and offers great penetration with the added benefit of being more … read more cost effective than many of the American manufactured rounds.

It is loaded to NATO specs and is NOT intended for use in commercial or bolt-action rifles chambered for 223 Remington ammo - but it is perfect for your AR15! Please check with your gun manufacturer prior to purchasing this ammo (most AR15's are fine, but it is best to check first!).

Each round is brass-cased, boxer-primed, non-corrosive, and reloadable. It is both economical and very reliable.
Specifications
| | |
| --- | --- |
| Brand | PMC |
| Category | Rifles |
| Bullet Weight | 62 Grain |
| Bullet Type | Penetrator |
| Ammo Casing | Brass |
| Quantity | 20 |
| Primer Type | Boxer |
| Muzzle Velocity (fps) | 2920 |
| Muzzle Energy (ft lbs) | 1174 |
| Attracts Magnet | Yes |
5.56x45 - 62 Grain FMJ M855 - PMC - 20 Rounds Comparisons
5.56x45 - 62 Grain FMJ M855 - PMC - 20 Rounds Reviews Getready
October 13, 2021
Good ammo at good price.
Easy order process, good prices and variety of products in stock. Good, practical ammunition.
Lucky Gunner has excellent customer service and follow-through. Product delivered on time and in good shape. Packaging was excellent and product delivered in good condition. Ordered and shipped same day....delivered to my door in Colorado. PLAIN AND SIMPLE, THIS IS GOOD AMMO, AND A GOOD COMPANY
NEVER HAD ANY PROBLEMS WITH THIS AMMO, SHOOTS CONSISTENTLY & RELIABLE. WILL BUY MORE DEFINITELY. AND THIS COMPANY IS GREAT AND WITH FAST SHIPPING. WHAT MORE DO YOU WANT. Warlok11
October 26, 2019
I like plinking
Very reliable ammunition, I will be ordering more Only real green tip
This is the only m855 that I know of that is readily available and isn't xm855 commercial stuff Afforable quality ammo
This is above average good ammo Excellent ammo
Used this for first time. Very accurate, tight groupings out to 200 yards. Hit man sized target consistently at 400 yards. Unbelievable. This is some great ammo for the price can't beat it
I just brought an Ar15 and this ammo worked perfectly even tho the gun store that sold me the rifle told me to only use Hornaday ammo and that ammo is very pricey just to shoot at the range. So this is what I use now and it great. Awesome
I'll be buying my ammo from here from now on. Great product, great price and shipping was crazy fast! Good quality, fair price!
My family & friends shoot about 1,000 rounds a month during spring & summer. So we always buy the 1,000 round case. Very good value for quality ammo. Never had a problem with PMC. Good Find
Everything was A+ would order again from website!!!! Good value.
Product delivered on time and in great shape. Packaging was excellent and product delivered in perfect condition. Ordered on Monday and shipped same day....delivered to my door in San Diego on Friday the same week. Great service and product.
5.56x45 - 62 Grain FMJ M855 - PMC - 20 Rounds Variations
5.56x45 - 62 Grain FMJ M855 - PMC - 20 Rounds Questions and Answers
5.56x45 - 62 Grain FMJ M855 - PMC - 20 Rounds Price History