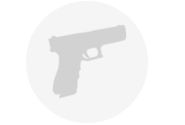 50 Cal BMG - 660 Grain FMJBT - PMC - 10 Rounds
Rifles
|
Featured Deal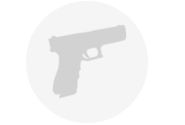 50 Cal BMG - 660 Grain FMJBT - PMC - 10 Rounds
Brand New
50 Cal BMG - 660 Grain FMJBT - PMC - 10 Rounds for Sale
Product Description
Surplus 50 Cal BMG ammo now available!

Newly manufactured by PMC, this ammunition is great for target practice and range training. It is both precision manufactured and economical. Each round contains a boat-tail bullet for improved long-range accuracy seated in a boxer-primed, reloadable … read more brass casing.

Muzzle Velocity: 3080 fps
Muzzle Energy: 13688 ft lbs
Specifications
| | |
| --- | --- |
| Brand | PMC |
| Category | Rifles |
| Bullet Weight | 660 Grain |
| Bullet Type | Full Metal Jacket Boat Tail (FMJ-BT) |
| Ammo Casing | Brass |
| Quantity | 10 |
| Primer Type | Boxer |
| Muzzle Velocity (fps) | 3080 |
| Muzzle Energy (ft lbs) | 13688 |
| Attracts Magnet | Yes |
50 Cal BMG - 660 Grain FMJBT - PMC - 10 Rounds Comparisons
50 Cal BMG - 660 Grain FMJBT - PMC - 10 Rounds Reviews It's what it is
Delivered as advertised, kind of a pain out of a 22inch bolt gun. Fireball is real and the muzzle brake doesn't even touch the recoil. There's enough powder burn outside the barrel it generates noise complaints for the entire county. Do recommend Ah Very good value.
This ammo runs nicely through my SHTF50. I purchased some reloads at a gun show that won't cycle until the gun cools off completely. These PMC rounds cycle perfectly every shot. Goes boom hits target
Good product, have never had an issue with PMC. Has proven accurate in every application and have never experienced a fail.. Very good bullets
Very good bullets shot at a Target thousand yards away is it every time no misfires very good price on these bullets would recommend to anybody Uncreative
September 28, 2019
Good price.
Inexpensive ammo for fun at the range. I will be buying again. patricia
February 11, 2019
accurate
my husband loves it..he shoots from his single shot 50. Not a bad price for this .. Always excellent!
Excellent service and quality as always. Love doing service With luckygunner. Great customer service! blueyes043
August 6, 2013
ammo was great!!!!
I was able to site in my rifle within 2 rounds!!! On Target Rounds!!!! I DEFINITELY WILL reorder!!!! Skyrider
October 14, 2012
CLEAN AND ACCURATE
Just ran 100 rounds through my BA50 . Superior groups and clean shooting. I ordered more !!!!!!!!!!!!!! 50 bmg
this is some really descent ammo, for the price.Perfect for plinking, i will get a few more boxes shortly, buy it from lucky gunner its the cheapest on the web Quality Brass!!
An Update: Brass is of excellent quality for reloading. Just picked up the RCBS 50BMG Ammomaster Kit and this stuff sizes really well. Once I get all the little tid-bits that go with relaoding, I will be saving myself to the poorhouse one round at a time PMC Great Stuff!!
I have shot this before using the same ammo purchased at the Machine Gun Shoot from Knob Creek KY and I find it a nice round for the Barrett 50. No matter what you feed this cannon, it will blow your hair back but I feel this 660 grain round does not put
50 Cal BMG - 660 Grain FMJBT - PMC - 10 Rounds Variations
50 Cal BMG - 660 Grain FMJBT - PMC - 10 Rounds Questions and Answers
50 Cal BMG - 660 Grain FMJBT - PMC - 10 Rounds Price History