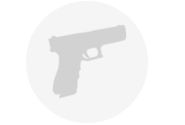 50 BMG - 660 Grain FMJ M33 - Lake City - 50 Rounds Loose
Rifles
|
Featured Deal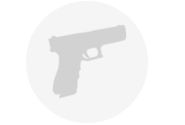 50 BMG - 660 Grain FMJ M33 - Lake City - 50 Rounds Loose
Brand New
50 BMG - 660 Grain FMJ M33 - Lake City - 50 Rounds Loose for Sale
Product Description
There are two ways that you can shoot this 50 BMG ammo from the Lake City Army Ammunition Plant. The first way is free of charge. Heck, they'll even pay you to shoot it – though you'd better not make any other … read more plans for the next two to six years. The second way costs money, but no one will ever scream at you for making your bed incorrectly when you order from LuckyGunner.com.

This is ball M33 ammunition, the same stuff that would have gone to our Armed Forces if you hadn't gotten it instead. It sports a 660 grain FMJ projectile, a real meat and potatoes bullet that doesn't do anything fancy like pierce armor more effectively or start fires. This round's bullet suits it well for long-distance shooting with a Barrett M82A1. Needless to say, even a standard 50 BMG bullet will make short work of most living targets.

This round's brass shell casing is visibly heat-treated, so it has the suppleness to seal the chamber efficiently before becoming a capable reloading project. Lake City's Boxer primer ignites dependably without rusting out a valuable rifle, and their military grade propellant burns up clean as well.

Lake City is our country's biggest ammo manufacturer. They use nearly 4,000 acres of land to punch out all the ammo that our guys and gals in uniform need to get their jobs done. They rightly use only trustworthy components and extensive quality assurance protocol to get their job done.
Specifications
| | |
| --- | --- |
| Brand | Lake City |
| Category | Rifles |
| Bullet Weight | 660 Grain |
| Bullet Type | Full Metal Jacket (FMJ) |
| Ammo Casing | Brass |
| Quantity | 50 |
| Primer Type | Boxer |
| Muzzle Velocity (fps) | 2910 |
| Muzzle Energy (ft lbs) | 12408 |
| Attracts Magnet | Yes |
50 BMG - 660 Grain FMJ M33 - Lake City - 50 Rounds Loose Comparisons
50 BMG - 660 Grain FMJ M33 - Lake City - 50 Rounds Loose Reviews It is good quality at a great price!!
I have shot a lot of this ammo. No misfires and it is accurate. Will stay with Lucky Gunner!!! NO BS just great service!!!!!! Great price on plinking ammo
Great new manufactured plinking ammo for the price! Good for the range i suppose
I purchased quite a bit of this ammo, about 150 rounds worth. It was visually like many products from lake city. Annealed and rather dirty. Not corroded by any means, Just Lake city ammunition in many different calibers seem to be dirty, spotted and oxidi Great 50 ammo
Its M33, it just works. Its fairly accurate for a 50 round, and is consistent. Lucky Gunner is, as always, an absolute joy to work with and buy from. Highly recommended. GREAT PRODUCT GREAT PRICE GREAT SERVICE
GET READY IT'S ABOUT TO HIT THE FAN !!! Great
Buy from lucky gunner again. Affordable and reliable target practice ammo
Quick and easy, competitive pricing dpackbacker
July 26, 2021
Awesome rounds at at great price
Great place to buy Great ammo and very quick shipping
Second order from lucky gunner, great prices great ammo and very quick shipping Great range ammo
The first cold bore shot out of my Tremor was a bulls-eye at 100 yards. Great ammo!!! Affordable and reliable range ammo
fast delivery! shoot well Damage to shoulder-neck junction
I have not fired any of the 50 rounds that I bought, but I did perform a cursory inspection. One cartridge at the shoulder-neck junction has a slit with a deep symmetrical teardrop-shaped divot at one end of the slit. The divot does not pierce all the w
50 BMG - 660 Grain FMJ M33 - Lake City - 50 Rounds Loose Variations
50 BMG - 660 Grain FMJ M33 - Lake City - 50 Rounds Loose Questions and Answers
50 BMG - 660 Grain FMJ M33 - Lake City - 50 Rounds Loose Price History