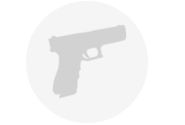 350 Legend - 145 Grain FMJ - Winchester USA - 200 Rounds
Rifles
|
Featured Deal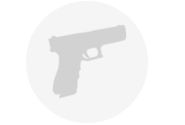 350 Legend - 145 Grain FMJ - Winchester USA - 200 Rounds
Brand New
350 Legend - 145 Grain FMJ - Winchester USA - 200 Rounds for Sale
Product Description
We love it when a new caliber hits the shooting scene. That firearms have been around for over 600 years and we're STILL innovating for them is alone exciting, and the opportunity to train with a new cartridge and master its subtle … read more nuances is something a true enthusiast ought to always welcome with open arms. If you have tried Winchester's unique straight-walled 350 Legend already, then you've experienced firsthand how its lesser recoil, faster speed, and greater energy over those other comparable cartridges has it poised to make a huge impact in the hunting world. If you've gone out and invested in a new rifle for it, then you absolutely need this quality training round from Winchester's USA label.

This cartridge's 145 grain full metal jacket projectile has a truncated cone shape, which promotes certain feeding as well as superior accuracy for satisfying range training. The round's new production brass casing features its caliber's distinctive rebated rim, and its non-corrosive Boxer primer will keep your new rifle in better condition as you familiarize yourself with its performance.
Specifications
| | |
| --- | --- |
| Brand | Winchester |
| Category | Rifles |
| Bullet Weight | 145 Grain |
| Bullet Type | Full Metal Jacket (FMJ) |
| Ammo Casing | Brass |
| Quantity | 200 |
| Primer Type | Boxer |
| Muzzle Velocity (fps) | 2350 |
| Muzzle Energy (ft lbs) | 1778 |
| Attracts Magnet | No |
350 Legend - 145 Grain FMJ - Winchester USA - 200 Rounds Comparisons
350 Legend - 145 Grain FMJ - Winchester USA - 200 Rounds Reviews excellent practice ammo
I used these through a Bear Creek 16" AR. Cycled well, no issues after 100 rounds. Fun to shoot, mild recoil, very accurate. .350 Legend ammo evaluation
I purchased a case of this new round to try out and sight in my new AR-15 upper. I will also be using it for plinking with this gun. After trying it out and plinking with it a bit I re-sighted it in with the 150 gr. Deer Season load. On my second day o 350 Legend 145 FMJ WIN
Ammo is good and accurate. Used it in Ruger AR556 with Flir Thermal. 15 shots at night 2" group. Good , cycled fine Excellent service shipping was on time A very good experience
Excellent people to business with. ------------------------ Thanks for the kind words JW! We want every customer to have the best online experience possible! Great purchase
Every round went bang and was fairly accurate weather it was me or my 10 year old son. Recoil is very mild and it was fun to shoot.
350 Legend - 145 Grain FMJ - Winchester USA - 200 Rounds Variations
350 Legend - 145 Grain FMJ - Winchester USA - 200 Rounds Questions and Answers
350 Legend - 145 Grain FMJ - Winchester USA - 200 Rounds Price History