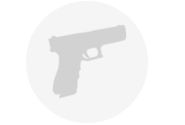 308 - 168 Grain Tipped Triple-Shock X Polymer Tipped - Barnes VOR-TX - 20 Rounds
Rifles
|
Featured Deal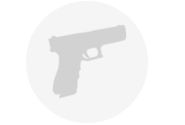 308 - 168 Grain Tipped Triple-Shock X Polymer Tipped - Barnes VOR-TX - 20 Rounds
Brand New
308 - 168 Grain Tipped Triple-Shock X Polymer Tipped - Barnes VOR-TX - 20 Rounds for Sale
Product Description
Barnes VOR-TX ammunition is considered one of the most effective hunting cartridge lines in the world. This premium Barnes rifle load features their polymer Tipped Triple-Shock X (TTSX) bullet designed for accuracy, weight retention, rapid expansion, and deep penetration. This winning combination … read more is sure to help you bring down your next prize trophy!

Barnes' TTSX bullets feature a polymer tipped solid-copper construction designed to achieve deeper penetration than lead-core bullets with greater weight retention. The polymer tipped projectile forces the hollow point bullet to expand even faster. Additionally, the polymer tip improves the ballistic coefficient reducing drag and increasing the performance of the bullet. The TSX bullet is designed to expand into four sharp-edged copper petals upon contact destroying tissue, bone, and vital organs for a quick, humane kill. The TSX bullet features a bullet shank with multiple, precisely engineered grooves that reduce pressures allowing for higher velocities.

Each round is brass-cased, boxer-primed, non-corrosive, and reloadable. Additionally, this ammunition is lead free!
Specifications
| | |
| --- | --- |
| Brand | Barnes |
| Category | Rifles |
| Bullet Weight | 168 Grain |
| Bullet Type | Tipped Triple-Shock X |
| Ammo Casing | Brass |
| Quantity | 20 |
| Primer Type | Boxer |
| Muzzle Velocity (fps) | 2680 |
| Muzzle Energy (ft lbs) | 2680 |
| Attracts Magnet | No |
308 - 168 Grain Tipped Triple-Shock X Polymer Tipped - Barnes VOR-TX - 20 Rounds Comparisons
308 - 168 Grain Tipped Triple-Shock X Polymer Tipped - Barnes VOR-TX - 20 Rounds Reviews Excellent
Used the Barnes 168 gr this last year for deer and elk. Extremely accurate. Mule deer buck at 284 yards didn't take a step. Bull elk at 280 yards also went down without taking a step. Great deer hunting ammo
Glad I found Lucky Gunner as they were the only place I could find this ammo. Found this shoots better than any other round in my rifle. Have shot a couple deer with this ammo and it is deadly. I like that I don't have to worry about lead in me or other Most accurate and best killing ammo out there.
I switched to this in 308 (168 gr) about four years ago. I have shot 10 or 12 whitetail and a couple of red deer sized sika hybrids. None went over 25 yards after the shot. Not a single animal. The killing performance is amazing. It also shoots like Fede Extremely accurate
This round averaged 2549 through an 18in barrel with very little spread. I tested several hunting rounds and this was by far the most accurate. It averaged 1in at 100 yards but I did have a couple groups around .75in. The only downside is that it is extre Accurate!!
I'm shooting a Kimber Adirondack. My rifle likes this ammo better than most. Great hunting round!
The reason I used them hunting was because I was in a lead free zone and my dads ruger frontier 308 (16") barrel liked them better than any other lead free round. I've taken a few pigs with them at ranges out to 200 yds. With excellent results. I do TheRedFeather
January 25, 2012
Tack Driver Hunting Rounds
These rounds are the best hunting rounds that I have purchased. They split and mushroom with devastating effects. Probably the most humane round to hunt deer, elk, etc.
308 - 168 Grain Tipped Triple-Shock X Polymer Tipped - Barnes VOR-TX - 20 Rounds Variations
308 - 168 Grain Tipped Triple-Shock X Polymer Tipped - Barnes VOR-TX - 20 Rounds Questions and Answers
308 - 168 Grain Tipped Triple-Shock X Polymer Tipped - Barnes VOR-TX - 20 Rounds Price History