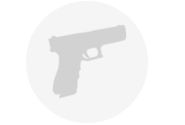 308 - 155 Grain ELD Match - Black Hills Gold - 20 Rounds
Rifles
|
Featured Deal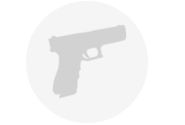 308 - 155 Grain ELD Match - Black Hills Gold - 20 Rounds
Brand New
308 - 155 Grain ELD Match - Black Hills Gold - 20 Rounds for Sale
Product Description
Black Hills often partners with our nation's leading bullet manufacturers when they want to produce match grade ammunition. The South Dakotan company probably didn't think very hard before they decided to load this Gold label 308 Win cartridge with Hornady's 155 grain … read more ELD Match – it gives a rifle the accuracy of a laser pointer!

This round's bullet hasn't got just any old polymer tip. Hornady's Heat Shield tip is 100% deformation resistant, so intense aerodynamic heating cannot deprive the ELD Match of its perfectly sharp, symmetrical and streamlined meplat. The ELD Match exemplifies rotational stability courtesy of its concentric AMP jacket and swaged lead core. The ELD Match also features a boat tail, although its ballistic coefficient is far superior to that of a HPBT match bullet. When fired from a 26" barrel, this round will treat you to a 0.470 G1 ballistic coefficient! (0.236 G7 BC)

Every round in this box is loaded with a carefully seated ELD Match, as well as the premium brass and match grade primers they need to group shots closer together than Braille dots. Black Hills takes caution not to let one scratch or blemish escape their scrutiny before shipping out their Gold label ammo.
Specifications
| | |
| --- | --- |
| Brand | Black Hills Ammunition |
| Category | Rifles |
| Bullet Weight | 155 Grain |
| Bullet Type | ELD Match |
| Ammo Casing | Brass |
| Quantity | 20 |
| Primer Type | Boxer |
| Muzzle Velocity (fps) | 2800 |
| Muzzle Energy (ft lbs) | 2698 |
| Attracts Magnet | No |
308 - 155 Grain ELD Match - Black Hills Gold - 20 Rounds Comparisons
308 - 155 Grain ELD Match - Black Hills Gold - 20 Rounds Variations
308 - 155 Grain ELD Match - Black Hills Gold - 20 Rounds Questions and Answers
308 - 155 Grain ELD Match - Black Hills Gold - 20 Rounds Price History