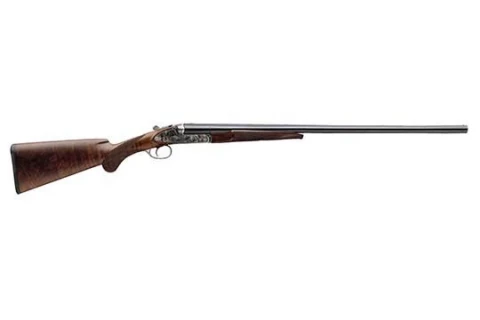 About CZ Ringneck
The CZ - USA Ringneck side-by-side, single trigger ShotGuns are great looking, reliable traditional-style ShotGuns for hunting upland game and birds, and even for sporting clays. . The CZ - USA Ringneck can handle lead or steel loads, and is light and easy to carry, making it a great choice for a shotgun.
CZ Ringneck Reviews mark on
This is a great gun for the price. It's the first 20 gauge side-by-side I've found that fits me. I've fired hundreds of rounds through it so far and no issues whatsoever. Great field gun for pen-raised pheasants, quail, or chukkar. I've even used it for s I purchased this shotgun recently and received it with no problems. I patterned it with all of the choke tubes provided and it patterned beautifully. I shot three rounds of trap with it last night and it performed beautifully. I am very satisfied with it Raymond H
October 26, 2012
I took this gun out this morning for the first time skeet shooting, I enjoyed every minute. I shot three rounds with no hiccups, very easy handling and the trigger was very comfortable I would say six pounds for each barrel. Lock up is very smooth for a d Love this little gun. Just had to have it! Don't tell my wife. I could not be any more satisfied. Absolutely beautiful shotgun. Engraving, metal work, color case hardened finish and stock are very impressive. Metal to wood fit and finish significantly exceeded my expectations. Exceptional value for the price. Thanks
CZ Ringneck Questions and Answers
CZ Ringneck Price History