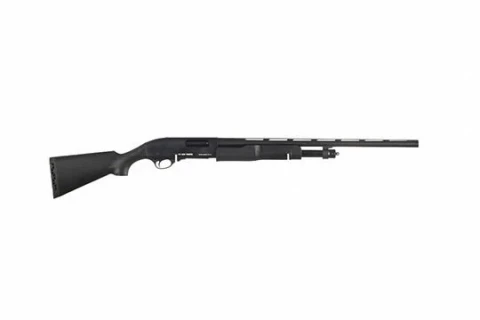 About CZ 620
The CZ 620 Youth is designed for both kids and adults - the size, shape, and gauge appeal to the kids and the price tag appeals to their parents. Perfect for the new hunter in the family, this lightweight 20 gauge is a simple, safe and reliable gun for youngsters. Featuring a reduced length butt stock and a 24-inch barrel for easy handling, it shoots 2.75" or 3" shells and is comes complete with a set of three choke tubes.
CZ 620 Reviews Keith on
Beautiful gun for the price. this is my 3 cz all no good the 620 pump jamed bad 3 times first time i shoot it dont by cz in shotgun they make a great 22 This is a very handsome firearm! It is very light. Was pleased that it came with a skeet choke. This is a lot of gun for the price Fantastic gun. very accurate. jeff fogel
September 19, 2014
I like this shotgun. It's lightweight and balanced well for a good follow through. I've used it on pheasant, and it gets the job done nicely. The action moves solidly and smoothly. As for the furniture, what can I say? A fit and finish this nice is unexpe
CZ 620 Questions and Answers