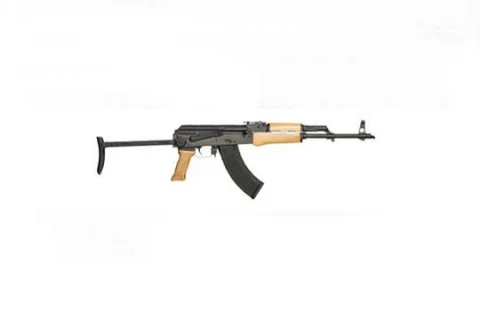 Featured Deal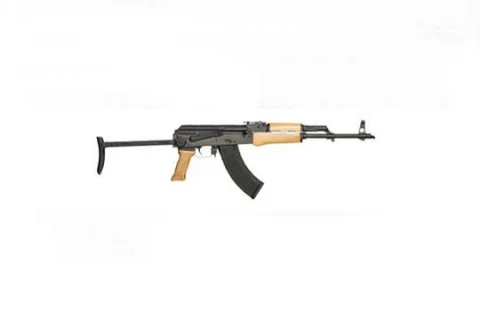 Century Arms AK63DS
Brand New
Century Arms AK63DS for Sale
Product Description
Specifications: Finish: Matte Black Stock: Underfold Stock/Wood Handguard Special Feature: Threaded Barrel Model Caliber: 7.62 x 39mm Capacity: 30 + 1 Number of Magazines:1 Barrel Length: 16" Sights: Open Rifle Sights Safety: Lever Additional Info: Compensator/Classic Slant Brake RAK-1 Enhanced Trigger Group … read more Stamped Receiver
Century Arms AK63DS Comparisons
Century Arms AK63DS Reviews Mike R on
Excellent AK. I own an Amd and Akm, and this one is quite solid as well as accurate right out of tje box. Glad to see century shipped with a magpul vs the usual tapco mags This is a solid AK. Optics not needed and only way you destroy this thing is with a tank!! First model that I have tried that was not an automatic that I had the pleasure and terror of using at a much younger age while living in the Middle East. Parts are Got this gun on Thursday, fired 200 rounds thru it this weekend. LOVE this gun. Dead on accurate right out of the box. This is my new bug out gun. Arrived in perfect condition. Have not fired any rounds yet as I just picked it up. Mounting a red dot scope on it right now. Great price and fast delivery. Can't wait to get out and shoot it. Douglas A
September 11, 2017
Very nice rifle for what I paid. Shoots great and has never had an issue. This AK63D is a sweet gun it shoots right on, Have had no problems with it at all. just recevied last night ,order before watched ak63d many video ,really beautiful and Excellent, Much to my surprise mine had a cleaning rod & sling, plus the two magazines, cleaning kit, oil cans. Fast shipping, Great service, Lowest price on the net ! melissa r
December 24, 2015
As always fast shipping. Finish on it had some scratches furniture was a little scratched and not a great finish. Missing from what was listed was muzzle cover and blank loaders, however it did have a sling that was not listed. Fires smooth and true right Lower handguard was pretty beat up and the pistol grip had a scuff but the upper handguard looked new. Finish is a matte black that feels like it could rub off just by touching it. The under folder locking mechanism is nice and tight. I tried a 3 differen Its an ak. The bolt is super smooth. The finish however on mine was a little sloppy. The barrel had a scratch on it and it was basically like your basic wasr non-shiny, matte black finish. Wish I had known this before I purchased it. The wood was on there
Century Arms AK63DS Variations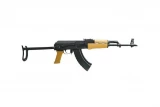 Compare 1 deals from $508.90

Compare 1 deals from $526.30
Century Arms AK63DS Questions and Answers
Century Arms AK63DS Price History